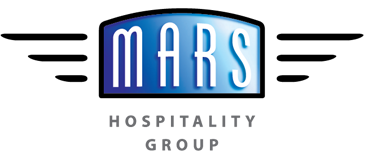 The Team
Patrick Rodrigues
is an experienced industry professional having worked with the promoters for 27 years. He has a solid exposure to Human Resources, Administration, Finance, Systems and other support functions…. areas that blend with his genial and calm personality.
Ramesh Joshee
heads the Project and Engineering team and has been with the promoters for over 30 years. His unlimited energy and enthusiasm compliment his amazing ability to execute hospitality projects which are on time, within budget and visually aesthetic.
Gayle Henriques
has been with the Mars Group for over 18 extensive years. Her in-depth understanding of operations and hands-on approach towards business management has seen her transcend seamlessly through various key roles within the organization.
K.L. Sethia
has been with the promoters for 46 years and is a veteran in the fields of Legal, Compliance and Internal Audits. He is a veritable encyclopedia of information and his meticulous attention to detail is an invaluable asset.
Henry D'mello
specializes in liaison and public relations. He is a very humble and good-natured person with the ability to form strong relationships and build a rapport with clients. His hard work has propelled him through the ranks in his association with the promoters over the post 45 years.
Saket Gupta
has blended seamlessly into the Mars family. A leader in sales and marketing management, he possesses a fluid nature of skill sets that are needed to bind together different aspects of the company. He also has an admirable aptitude in analytical, creative and interpersonal tasks.
Leesa Almeida
has a vast career spanning 30 years. Leesa has excellent communications and interpersonal skills and is deeply committed to customer relations. She has a quick thinking and resourceful approach to finding solutions making her a vital member of this organization in developing and maintaining relationships with customers.
Glenn Almeida
has a strong focus on customer satisfaction and is a dynamic and enthusiastic individual. His natural ability to deal with people and make them feel at ease is an invaluable asset. Glenn and Leesa as a team have always worked in sync and maintained the highest standards of quality at Waterstones Club.
Vidur Kapur
is instrumental in managing the company's operations in the Himalayas and the Scottish Highlands. He has 17 years of experience in countries such as South Africa, United Kingdom and India. His methodical approach and people management skills make him a successful General Manager. His personality makes him likable by the Team as well as the guests.
Denise Pereira
is people oriented and passionate about helping our team members and serving the community at large. Her unique ability to listen with empathy and win the trust of others is her biggest asset. Denise's sense of fairness has made for a distinctive Mars work culture where she balances the goals of the organization with the needs of all team members.
Sudhakar Shetty
has garnered over 27 years with the promoters. A focused and goal oriented individual, Sudhakar heads our group Finance and Accounts deportment with utmost clarity of thought and devotion to professionalism.
Suresh Kumar
has been an integral part of the Mars family for 17 years. His extensive experience includes being a Naval Police Officer in the Indian Navy for 15 fruitful years. With his hard work, perseverance and dedicated commitment he has successfully protected our property, people and pride.
Prakash Iyer
has been with the Mars Group for 19 years and is able to visualise and translate ideas through all steps of the design and building process with great passion, tremendous drive and enthusiasm. He believes in team collaboration and his mild-mannered demeanor combined with a positive approach makes him very popular with his colleagues.
Vanessa Crasto
has worked with the MARS group for 17 years. Her professional approach to work, allows her to multitask and juggle multiple projects and clients at a time. Vanessa's easy going, sociable and friendly personality is best suited to her role in Public Relations.