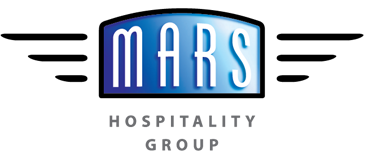 The Promoters

Sanjay Narang studied hotel management at Cornell University, USA after which he returned to India in 1985 to head Ambassador Sky Chef – the air catering division of the Ambassador Group of Hotels – his family's business.
Sanjay joined the Taj Group of Hotels as head of the air catering division and advisor to the Chairman & Managing Director. During his association with Taj Air Caterers he designed and set up their air catering facilities in Mumbai, New Delhi, Chennai,Bangalore and Goa and was responsible for turning around Taj Air Caterers from a loss making to a highly profitable division of the Taj Group.
By 1991, Sanjay actively embarked on establishing the Mars Group as a leading player in the food service and hospitality industry in India. With his vision and hands-on approach, Mars Restaurants partnered with various domestic and international private equity and venture capital funds to build a chain of restaurants under various brands and formats across India and developed a unique boutique hotel concept called "The Gordon House" in Mumbai and other major cities.
The Group had set up airline catering units under the "Skygourmet" brand in Mumbai, New Delhi, Bangalore, Hyderabad, Chennai and Kolkata, becoming the largest airline caterer in the country.
Both Mars Restaurants and Skygourmet were listed through India Hospitality Corp (IHC) on AIM, a market operated by London Stock Exchange plc, in 2007.
Sanjay continues to oversee the activity of the Mars Group as its President.

Rachna Narang did her early education in London, followed by study of Liberal Arts at Cornell University, U.S.A. On return to India, her first venture in hospitality was setting up and managing a chain of Bakery shops called Croissants etc. followed by Birdy's Bakery & Patisserie outlets in Bombay. She was also in charge of day-to-day operations of Birdy's by Taj cake shops, a joint venture between the Mars Group and The Taj Group of Hotels.
After handling operations for several years, she found her flair for interiors, graphic designing and conceptualization was her true calling. Rachna heads the in-house Design Team and is responsible for designing all Mars Hotels and Restaurants from commencement. With no formal training, her instinctive, innovative and individual style is the trade mark of all Mars properties.